February 2021
We have started a new year and ministry is in full-swing in the many churches and ministries of the FIPEC/Pacto (Covenant Church in Colombia). One of the areas that is being focused on in this new year is the training of leaders in areas of Bible, theology, and children's ministry. In partnership with the Biblical Seminary of Colombia, for the past two years the Covenant Church of Colombia has been offering certificate programs in Old and New Testament for pastors, leaders, and lay people.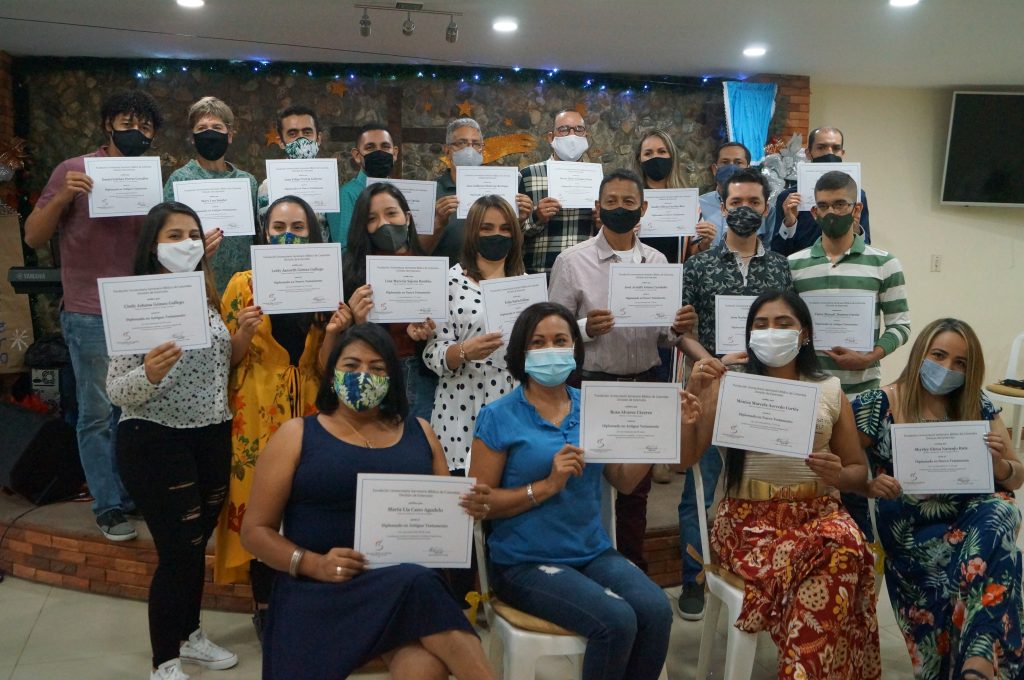 This year two new programs are being added: Biblical Interpretation and Children's ministry. There are currently 210 people signed up for the first three programs that have begun, with another 30 signed up to begin the certificate in children's ministry in April.
These classes are given virtually and students are connecting from the big cities and even many from small towns in the costal regions. You'll see several students in El Hato outside on their patio, sitting in their hammocks as they take the weekly classes. Praise God for the technology that has allowed this training to continue and has actually enabled more people to participate than if the classes were in-person. Maria Eugenia, a leader in Bogota, who is taking the New Testament certificate program has also signed up to take the children's ministry program, as her primary ministry is with children and families. She said, "This is a dream come true as it's an area we need to receive formal training in. It's something I've been waiting for and I'm so glad it will be a reality."
Please join us in praying for the students, the professors, and the people who are helping with the logistics of the programs. May those who are equipped, equip others.