April 2021
For the second time in 2021 we were able to host someone for an overnight stay in our home—first our daughter, Leslie, and family, and now a pastoral couple from Monteria, Luis and Gladis. Just as the U.S. and Colombia were taking a hard look at how to respond COVID-19 at the beginning of 2020, we were hosting a work/mission team here in Medellin. We were watching the rapid response and shut-down measures taking place in Wisconsin, where the team was from, while living in real time the rapid adjustments that Colombia was making in light of the surging pandemic. Hosting guests took a long hiatus, which for us was a change from "normal" as, not too long ago, we had hosted over 60 people in our home for overnight stays in one year. Most likely, reaching that number in one year is something that we might not be able to do again for quite some time.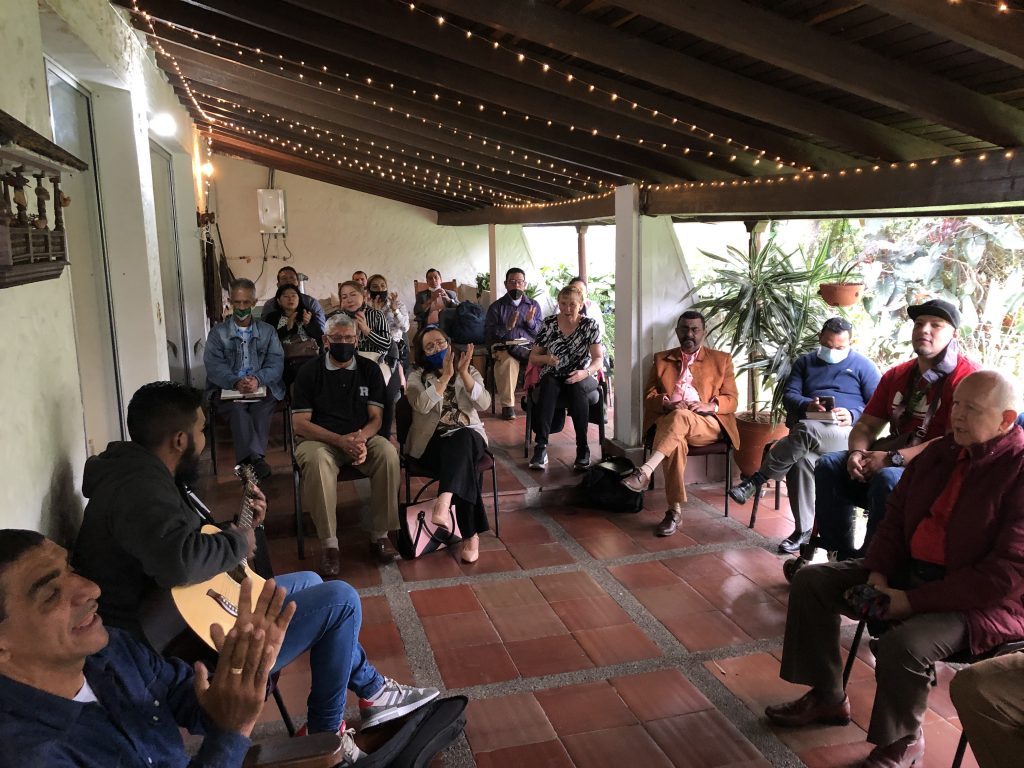 Our calling of being "hosts" of people in our "home" has actually increased, when you take into account the number of people we have invited into our home via ZOOM. We have also been invited into other homes and venues where we hadn't been previously. Sure, there is nothing like being present with one another. We realized this as we hosted 26 leaders three weeks ago on our back porch, just before this current surge began. That, for us, is still a high risk as there is a current surge going on in the city of Medellin and the surrounding communities—a surge that has not been seen or experienced at this magnitude previously. We're setting records that we don't want to set.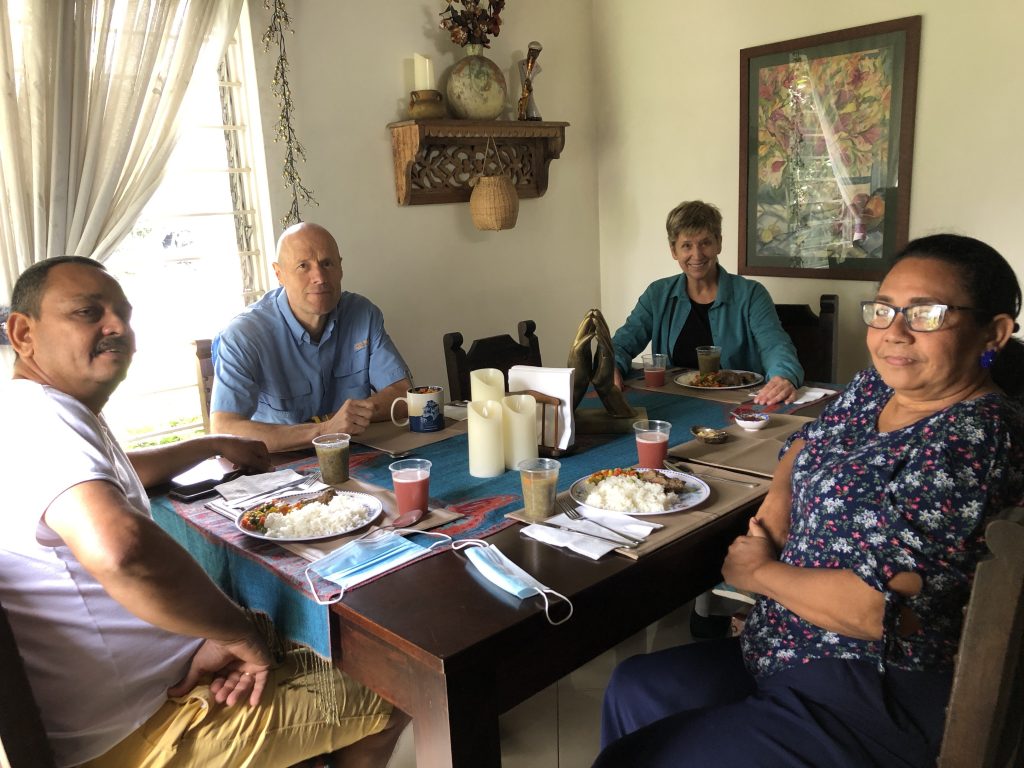 So, hosting Luis and Gladis for six days was both a dream come true, as we had talked with them about an extended visit for quite some time, and it served as a good test case. Luis was here to visit as many of the church plants (11) and seed groups in formation (3) as he was able to do. With so much movement and interaction by Luis, how would we make sure that we kept socially distanced protected, biosecurity clean, and safe as hosts? (so far so good, by the way for all of us). In agreement with them, we added some new protocols – house rules, mask wearing, cleanliness practices, etc. – and were able to sleep soundly at the end of the day. And, we continue to be healthy here and they are healthy in Monteria.
We don't know what the future will hold as we seek ways to "love our neighbor as ourselves", as we open our home to be a place of connection, encounters, connection and where our guests find peace and refuge.
March 2021
This year God has continued to bring people into mine and my roommate's life that are in need emotionally, physically and spiritually. Many of those we have encountered have been refugees. They are from Venezuela and have experienced many challenges in Colombia. At this point in time Colombia is reactivating as a country as Covid 19 subsides but, there are tremendous needs for employment on top of health and housing concerns.
We have been able to give work to both Colombians and Venezuelans and share the love of God with each one. Recently two of the workers were only able to use one burner to cook their meals on. It would take them the better part of an evening when they arrived to their home to cook a meal after a long day of work. We were able to bless them with a stove that was acquired for a reasonable price and they were thrilled to say the least. (See below)
As they are learning more about God as we share with them, through the Bible and a couple of books we have given them for mentoring, it is wonderful to hear the words, "praise God" from them, and see the tears of joy. May God continue to receive all of the glory as we look for His agenda and divine encounters he allows us to experience as we walk with Him daily.
February 2021
We have started a new year and ministry is in full-swing in the many churches and ministries of the FIPEC/Pacto (Covenant Church in Colombia). One of the areas that is being focused on in this new year is the training of leaders in areas of Bible, theology, and children's ministry. In partnership with the Biblical Seminary of Colombia, for the past two years the Covenant Church of Colombia has been offering certificate programs in Old and New Testament for pastors, leaders, and lay people.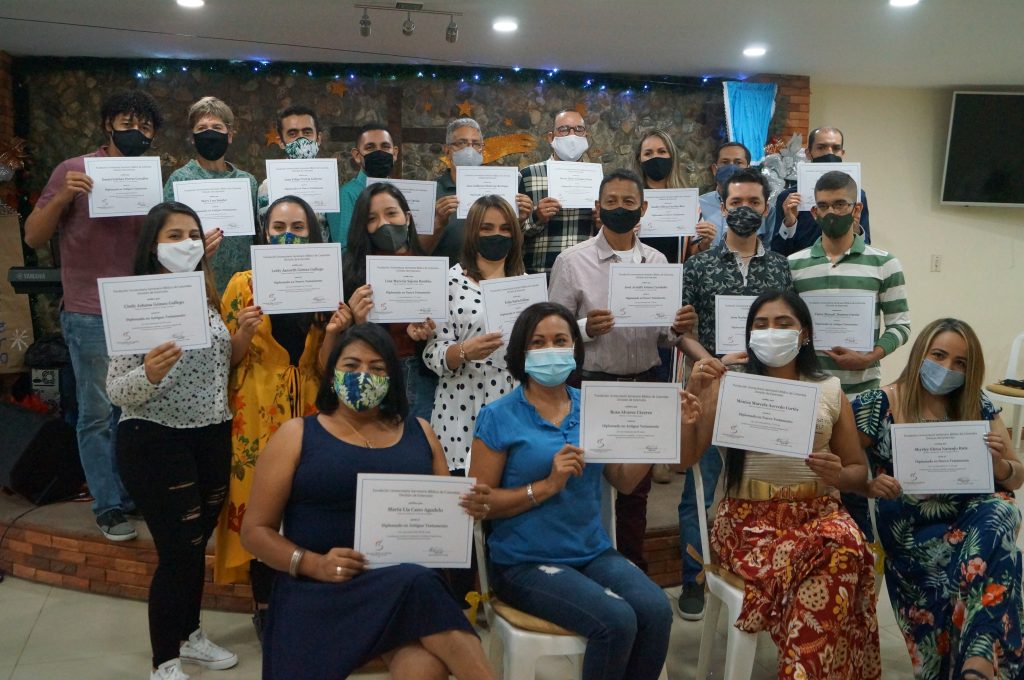 This year two new programs are being added: Biblical Interpretation and Children's ministry. There are currently 210 people signed up for the first three programs that have begun, with another 30 signed up to begin the certificate in children's ministry in April.
These classes are given virtually and students are connecting from the big cities and even many from small towns in the costal regions. You'll see several students in El Hato outside on their patio, sitting in their hammocks as they take the weekly classes. Praise God for the technology that has allowed this training to continue and has actually enabled more people to participate than if the classes were in-person. Maria Eugenia, a leader in Bogota, who is taking the New Testament certificate program has also signed up to take the children's ministry program, as her primary ministry is with children and families. She said, "This is a dream come true as it's an area we need to receive formal training in. It's something I've been waiting for and I'm so glad it will be a reality."
Please join us in praying for the students, the professors, and the people who are helping with the logistics of the programs. May those who are equipped, equip others.